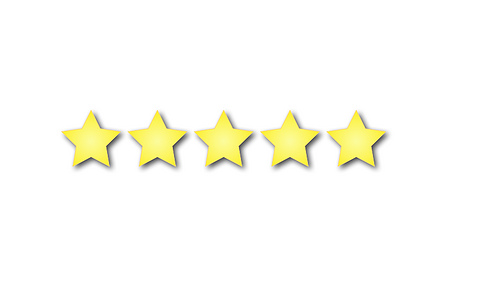 LZ
Holly and Charles provided outstanding advice and service every step of selling our home. Their warm and personalized approach offered a sense of comfort during a such a normally high-stress process. They led me with ease through many unexpected setbacks, including a hurricane passing through five days before our closing date. I was proud and confident in how they represented my interests and our home. I can't thank them enough for the great results they provided my family.
Mike B.
Holly and her husband Charles were outstanding. They were extremely professional and offered the right advice to help sell our house quickly. They were attentive to our needs and answered any questions we had immediately. I highly recommend the Shirley Team.
Arlene
Holly and Charles Shirley provide outstanding service every step of the way. We are repeat clients and continue to seek their expertise for all our real estate needs. From renting our first apartment as newlyweds, purchasing our first townhome, to now selling our first property and buying our dream home, Holly and Charles bring a wealth of knowledge and the upmost professionalism to every transaction. We are thrilled to have had the chance to work with them and look forward to working closely with them again in the future.
Jim
Very helpful in all aspects of the business. Very aggressive but at the same time listens to the customer.
Tom
When our mother died at the age of 97, my brother and I were faced with selling her condominium from a distance. We both live up north. Holly and Charles turned out to be a "dream team" in the process. Holly is exceptionally good with the number crunching, assessing the market, negotiating and completing the deal electronically--so we did not have to travel south twice. Charles was extremely helpful with the process of clearing out and cleaning up the unit, including putting us in contact with someone who could fix an assortment of things mechanical (toilets) and electrical as well as a cleaning team to get the unit ready to show. The combination is extraordinary in my experience. I would not hesitate to do business with them again and I recommend them highly and without reservation.
Upstate NY
Holly and company were recommended to me by a previous client, and I was very pleased with the services provided.
AP
Working with Holly is like working with family. She gets it, she is patient and open to new ideas. She is very responsive and gets to the crux of the problem without being pushy or aggressive. She is calm and collected and when the buyer or seller is not there in a purchase, she is patient and tries to bridge the gap with creative solutions. She also has an extensive network of experts in other areas like contractors, inspectors etc so she is able to assist before, during and after the sale with equal tenacity. We had a fabulous buying experience with Holly and she is our agent for life.
BowMama
We were referred to Holly & Charles as a result of a last-minute relocation. Holly was extremely helpful and responsive from the get-go. We were under time constraints, and the Shirley Team worked diligently in helping us find a home. They were patient as we figured out which city to land in, as we were unfamiliar with where we were relocating to. The market was competitive, and the Shirley Team worked quickly, yet patiently when making transactions. We highly recommend them and would use them again. They are both extremely professional, kind and insightful. Holly is especially gifted in communicating well under pressure and in precarious circumstances, able to speak kindly, eloquently, and clearly convey herself. Thank you, Shirley Team!
GC
We couldn't recommend Holly & Charles Shirley more highly! They were absolutely fantastic throughout the entire listing and selling process! They handled many challenges that were thrown our way in a totally seamless, friendly and professional manner. We were extremely pleased with every aspect of the process from introduction to closing!
FK
They were very responsive to our questions and calls. They were very patient with us and were very attentive to our needs and concerns. They walked us through the entire process and went above and beyond in assisting us with the sale of our home. We would highly recommend Holly and Charles!
NE
Holly was an exceptional realtor, she listened to our needs and aimed at getting us the best for our budget on the house. She was also there for us at every stage after we decided on a home, amazing service! I would definitely recommend her to my friends and family.
JC
I can't say enough about Holly and Charles in the manner in which they sold our home in Weston. Not only was it the most professional and efficient process possible....but it felt like truly friends where helping us through this process. Their marketing is second to none....and BOOM, 36 hours later we received 3 offers above asking price and had a signed off contract as well...!!!! If i ever sell my house again...you can bet I am calling Holly and Charles!!! They are simply the BEST in Broward County / Weston!!!!!
MP
Holly is exceptional! Her follow up and detail is reassuring in a world of non personal customer service. We have used her services several times in the past few years, each transaction was fair, quick and professional. I highly recommend the Holly & Charles Shirley Team.
KK
Holly and Charles are an absolute pleasure to work with - unlike most Realtors, they take into consideration what you're looking for and what your needs/wants are - sometimes even providing (appropriate) suggestions for something different, but never pushy or overbearing.
VS
Holly & Charles were amazing. They were friendly and oh so patient. Super professional and were always able to answer all my questions. I can't image working with anyone else.
AF
Holly and Charles are simply the best! They were with us through every step of the process of selling our home and buying a new one. They are knowledgeable and caring realtors who will take good care of you. Their dedication and responsiveness makes it so easy to work with them. Highly recommend this dynamic duo!
CV
Five Stars